The SwitchBot Curtain 3 is the third generation of the smart curtain helper from SwitchBot. It is extremely quiet, but twice as powerful as its predecessor, the Curtain 2. We tested for you how it performs in everyday life.
The curtain opens
The SwitchBot Curtain 3 opens your curtains, but the third generation is also equipped with a motor that moves your curtain. This engine has been revised again in the new version; in direct comparison with its predecessor, it is noticeable that it is quieter than before, even in normal mode. There is also a QuietDrift™ mode, which opens the curtains more slowly, but only at 25dB.
The Curtain 3 is also powered by a built-in battery that needs to be charged at least every 8 months – depending on use. A long USB-C cable is included in the scope of delivery. Alternatively, it is equipped with an optional solar panel 3, which is intended to provide the Curtain 3 with unlimited energy.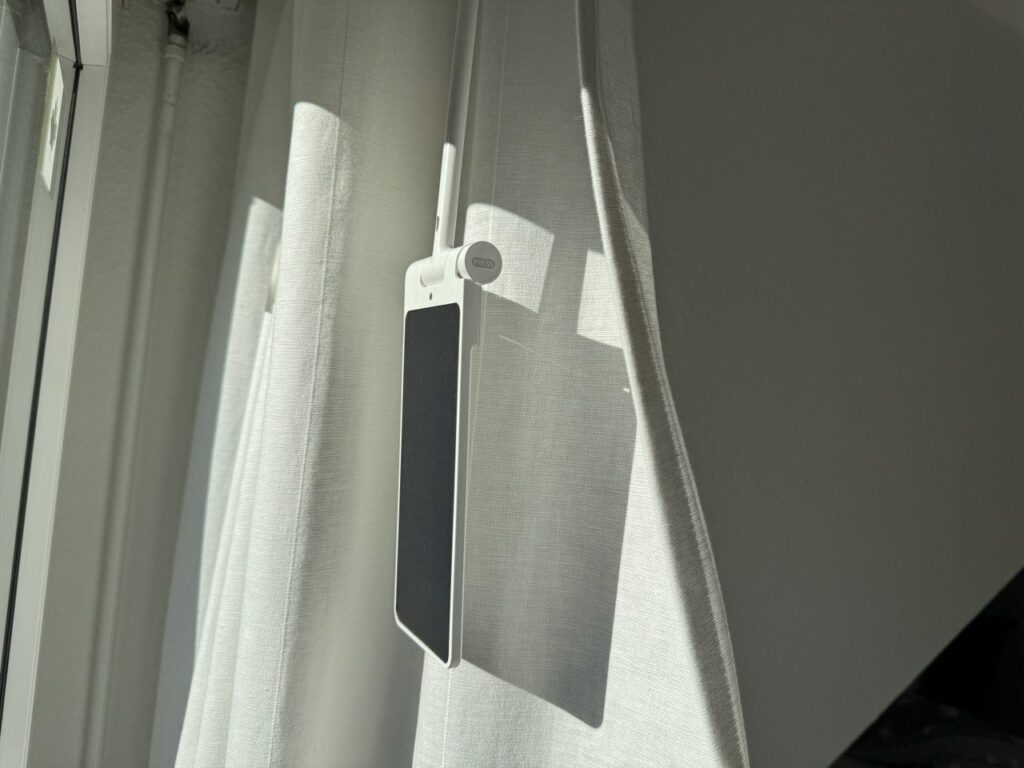 The solar panel hangs down from the panel, so it definitely hangs in front of the window. From the outside it looks a bit interesting. The motors can be used permanently in direct sunlight, but we have not yet been able to test how well this works with indirect light, for example on a north side.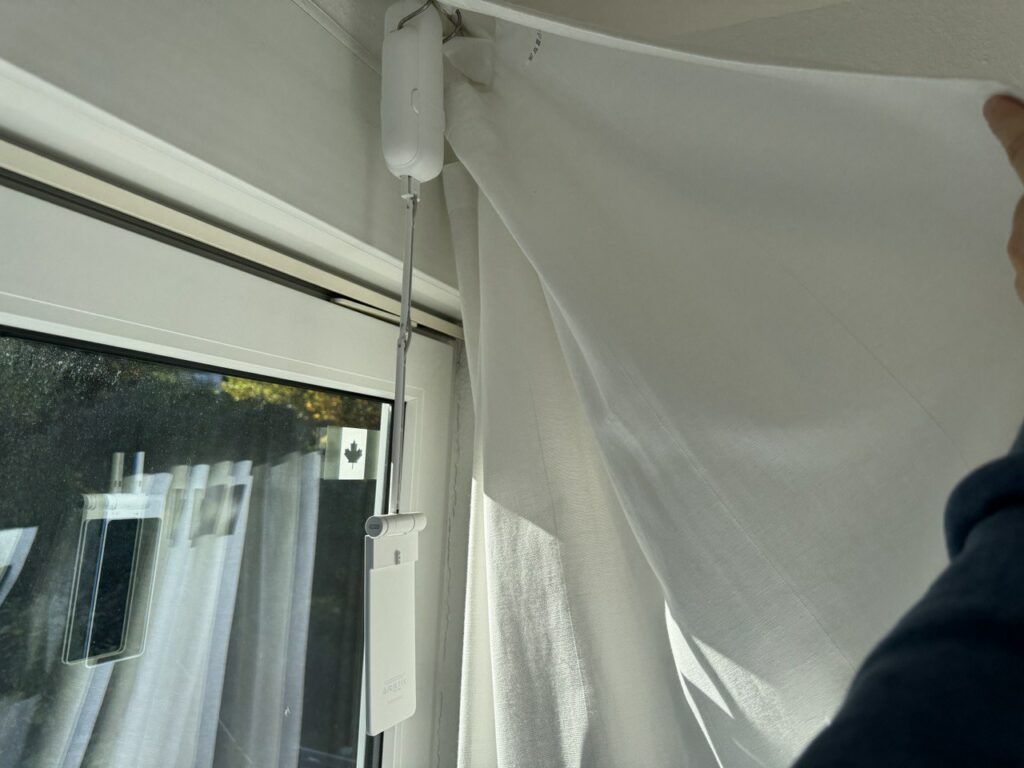 In general, the shape of the engine has changed; it is now significantly longer and no longer as bulky. But the general design features remain the same.
Installing the SwitchBot Curtain 3 is very easy and quick. It only takes 30 seconds to attach it to your curtain rod or rail. It fits almost all types of curtains, whether rod, U rail or I rail.
What's new is that there are now small magnetic strips that you can stick at the start and end point to increase reliability. But the old method still works well.
One innovation concerns the control, in addition to the app, smart assistants, switches, etc., you can now simply start closing / opening the curtain, the motor recognizes this and then closes / opens automatically. It's called Touch and Go. Very practical, so you don't have to use the smart home every time you want to move the curtains.
If you use a curtain with two sides, you will of course also need two motors. These are linked in the app.
Matter with Hub 2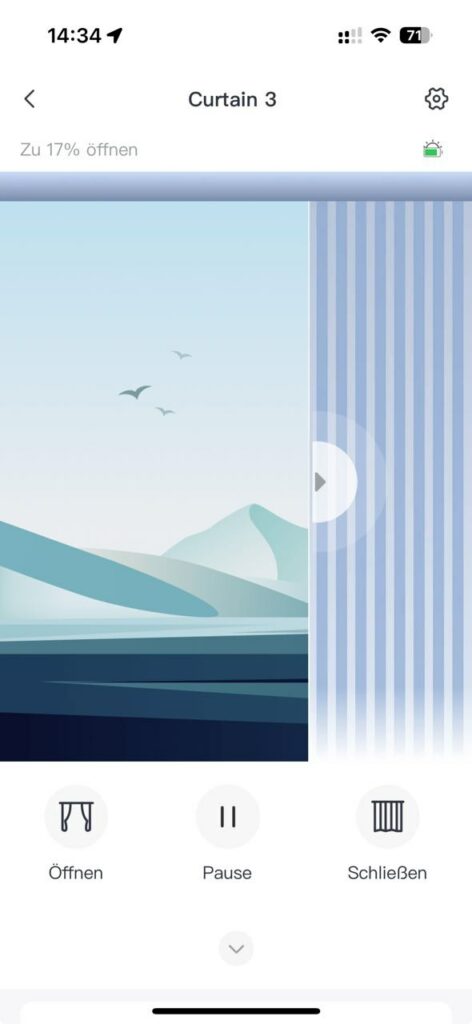 You can use the SwitchBot app to control the Curtain 3 on your smartphone or set schedules for when it should open or close your curtains. 
But things get really smart with SwitchBot's eco-system; the 3rd generation also doesn't rely on Wi-Fi, but Bluetooth because of the power consumption. If you want to include the Curtain in a SmartHome system, you will need the Hub 2, which we have already introduced to you.
The SwitchBot Curtain 3 also supports Matter, the new smart home protocol designed to connect different devices and platforms. With the Hub 2 you can also integrate the Curtain 3 with Apple HomeKit, Alexa, Google Assistant, Siri, SmartThings and other smart home services. This means you can control your curtains with your voice or via other SwitchBot devices.
Conclusion
The SwitchBot Curtain 3 is a very good further development of SwitchBot's curtain openers, especially Touch & Go and the improved motor performance contribute to this. A clear recommendation for anyone who has always wanted to include their curtains in their smart home. It is also a good idea to buy the devices as a set, so you can save even more.
You can save additionally until November 30th, 2023 with the code: ZYCURTAIN3
Applicable products:Curtain 3, Solar Panel 3, Hub 2, Remote
At SwitchBot website:
On Amazon DE: